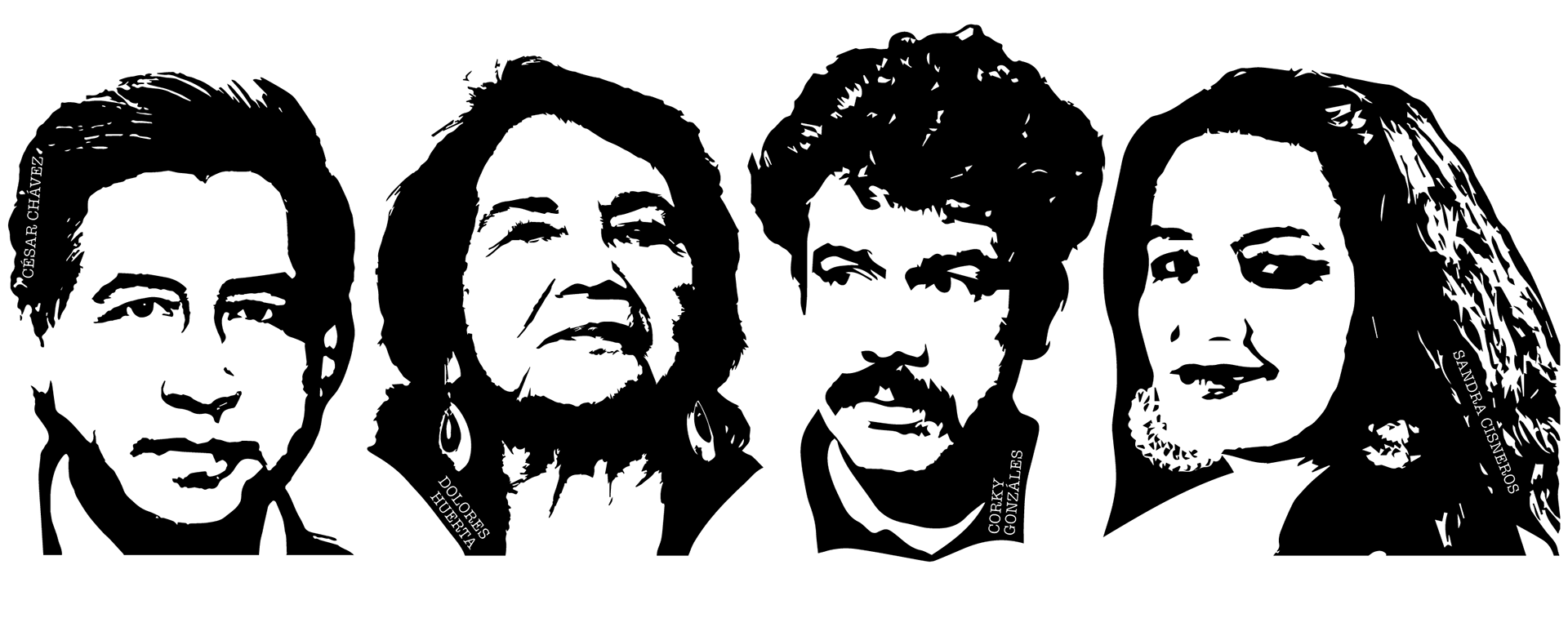 The objective of this project was to design and print an edition of a political broadside, using text and image to take up an issue that I felt strongly about. Completed in the spring before the 2016 election, the issue of racism and prejudice were ever so present and seemed necessary to discuss. I was, and continue to be, perplexed by the notion that a person of color wishing to engage in discourse about race was seen as a "divisive" individual, simply "playing the race card" and perpetuating the system of racism. I firmly believe that shying away from or deflecting conversations about race relations in the United States does absolutely nothing to remedy the cultural climate—having these uncomfortable conversations is precisely what needs to happen in order to move forward with progress.
Inspired by and using the likenesses of outspoken activists for social justice, this political poster asserts that people who force the public into talking about race and racism is not divisive, as you cannot repair a problem by ignoring it. I decided to stick with using the faces of Chicano activists as these people are some of my personal heroes. These people include: César Chávez and Dolores Huerta, prominent Mexican-American figures in the American Labor Movement; Sandra Cisneros, a renowned Mexican American writer from Chicago; and Rodolfo "Corky" Gonzáles, a Mexican-American boxer and poet, famous for his epic poem
Yo Soy Joaquín
associated with the Chicano Movement of the 1960s.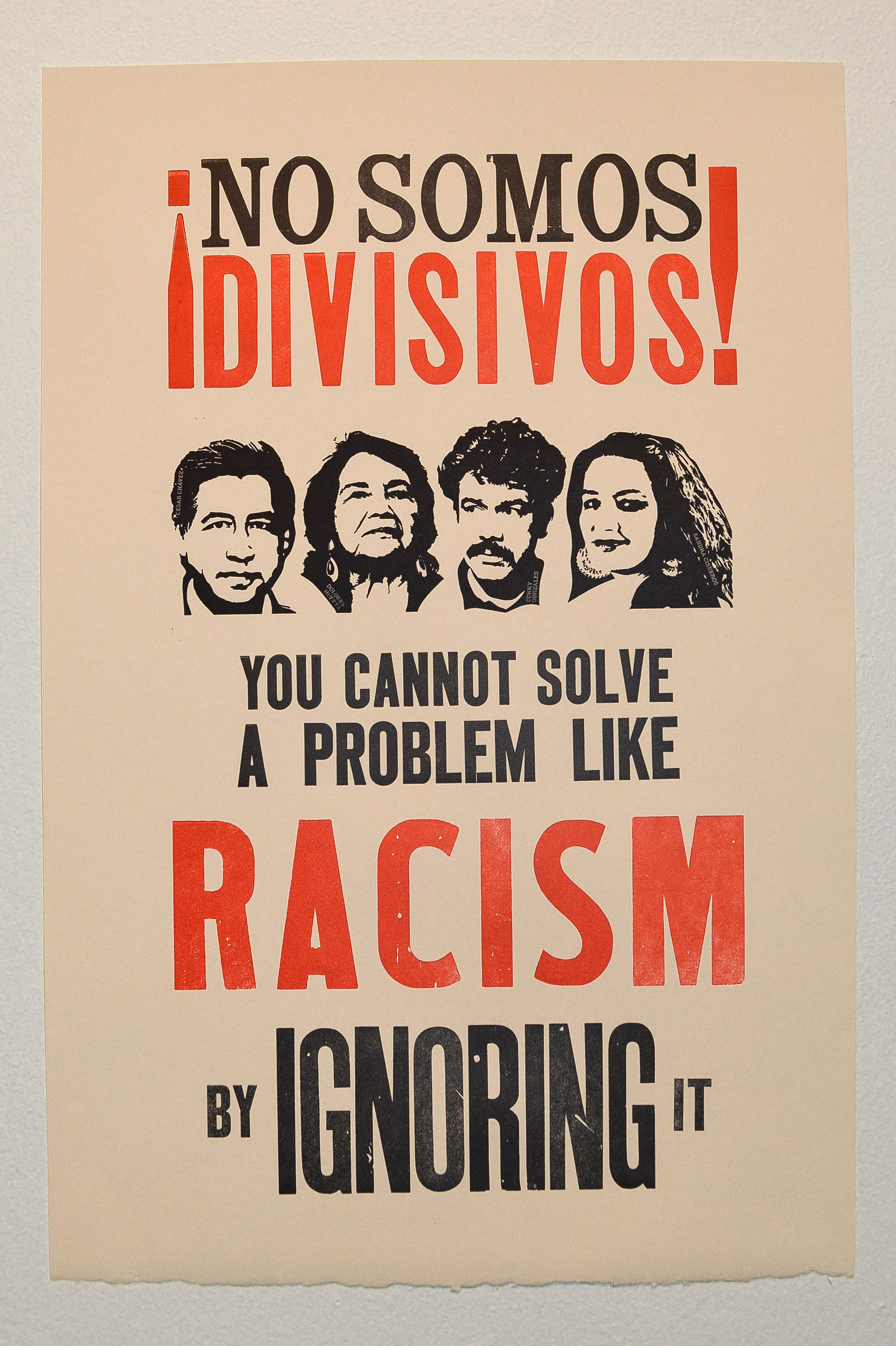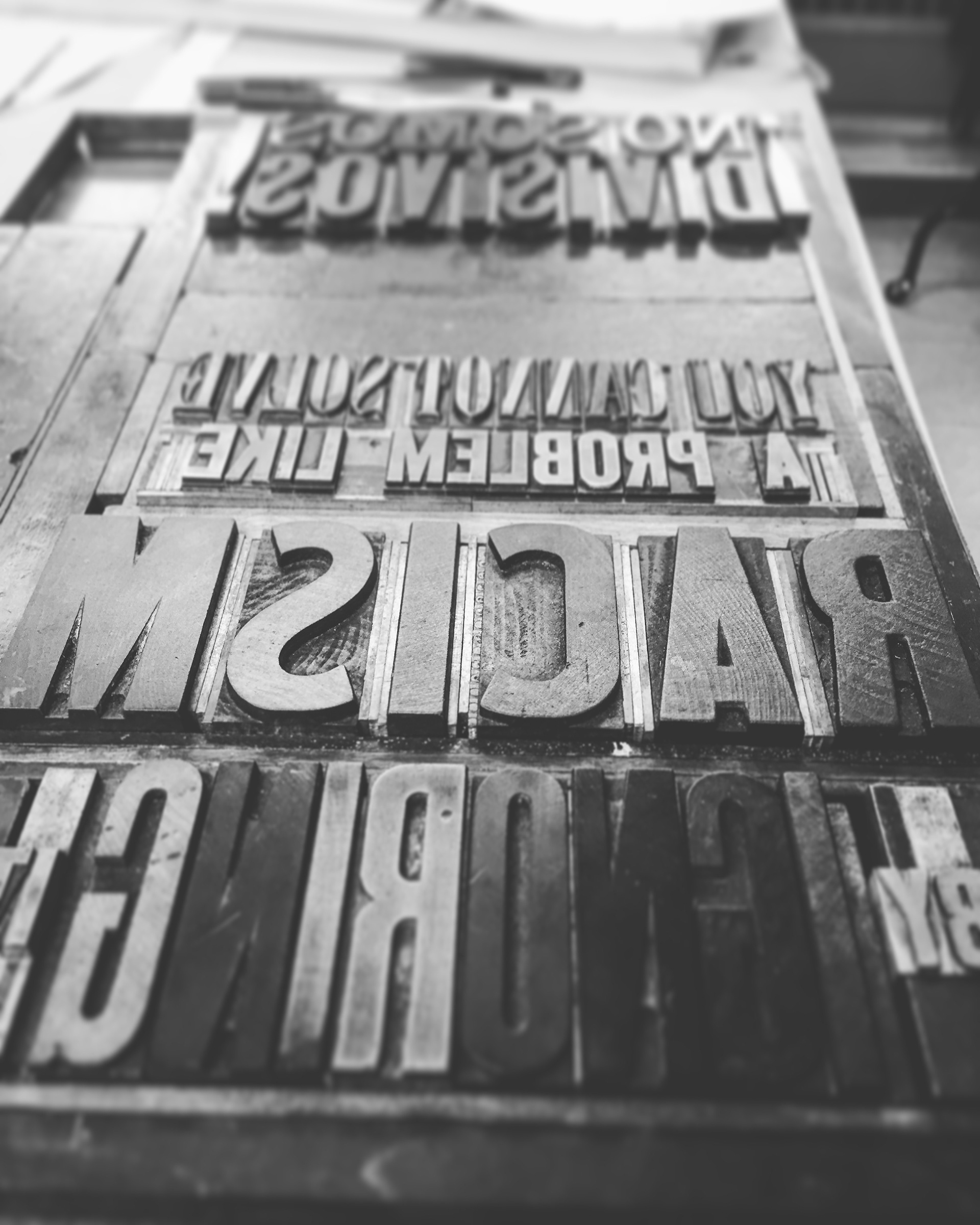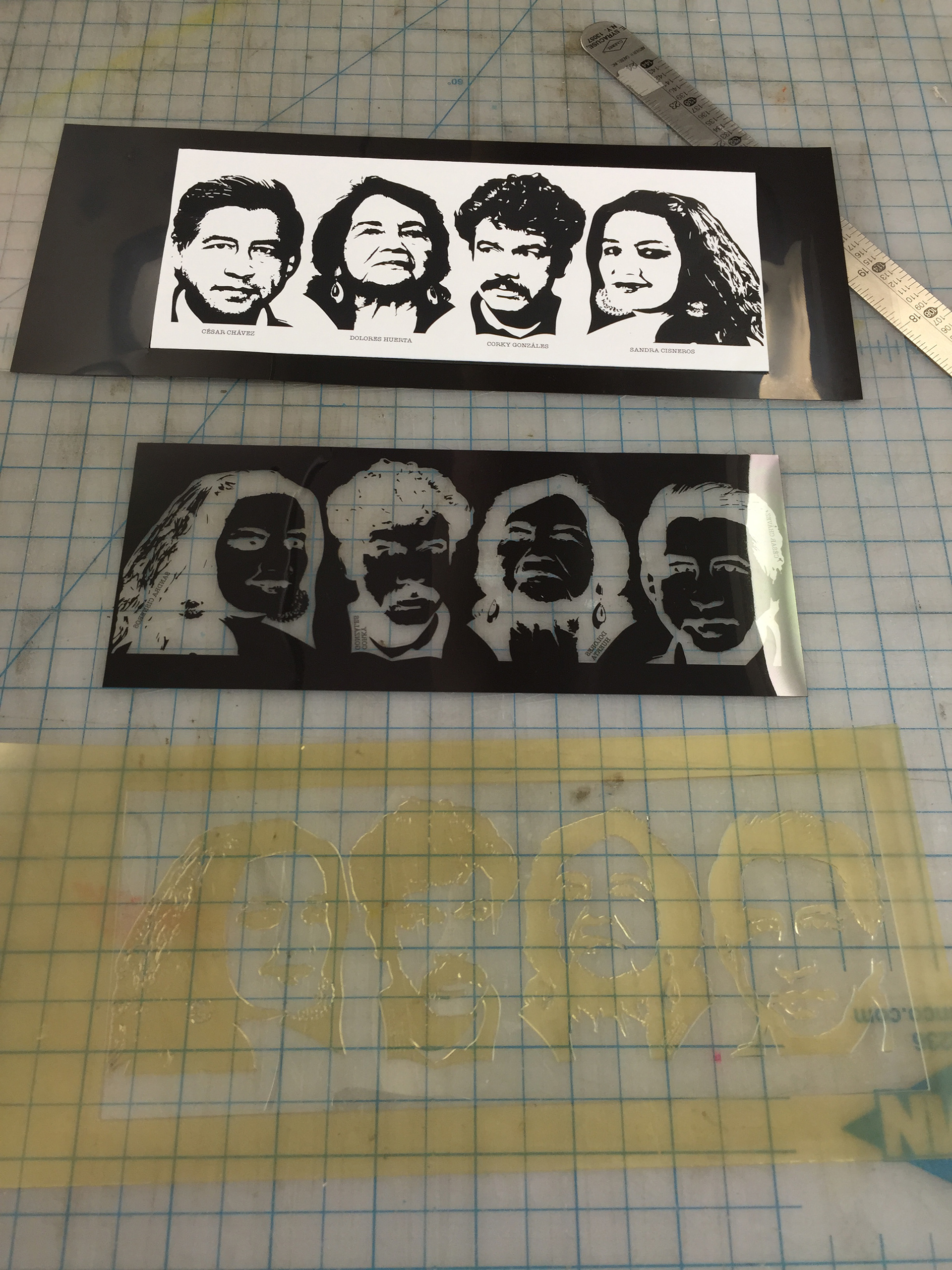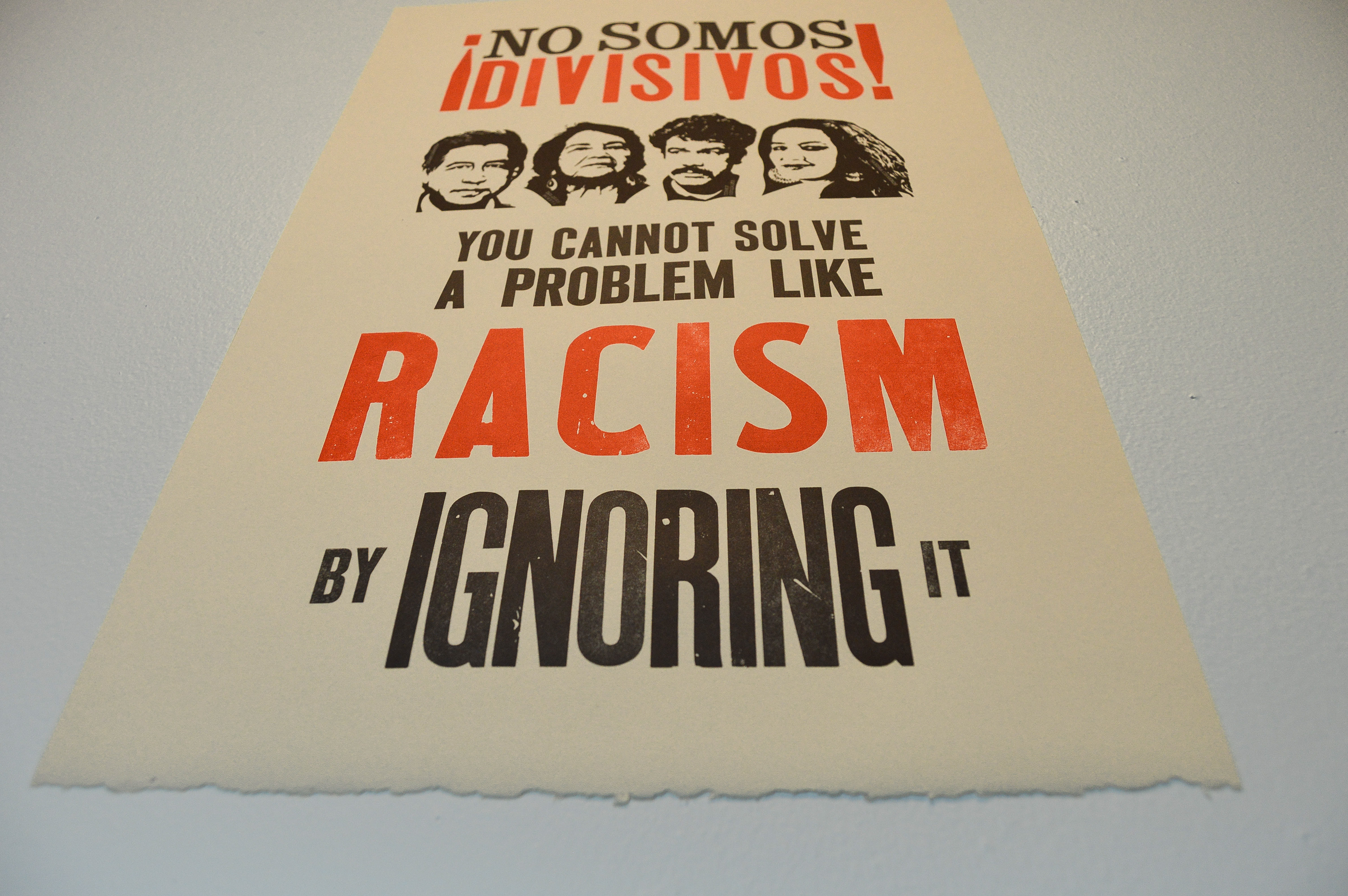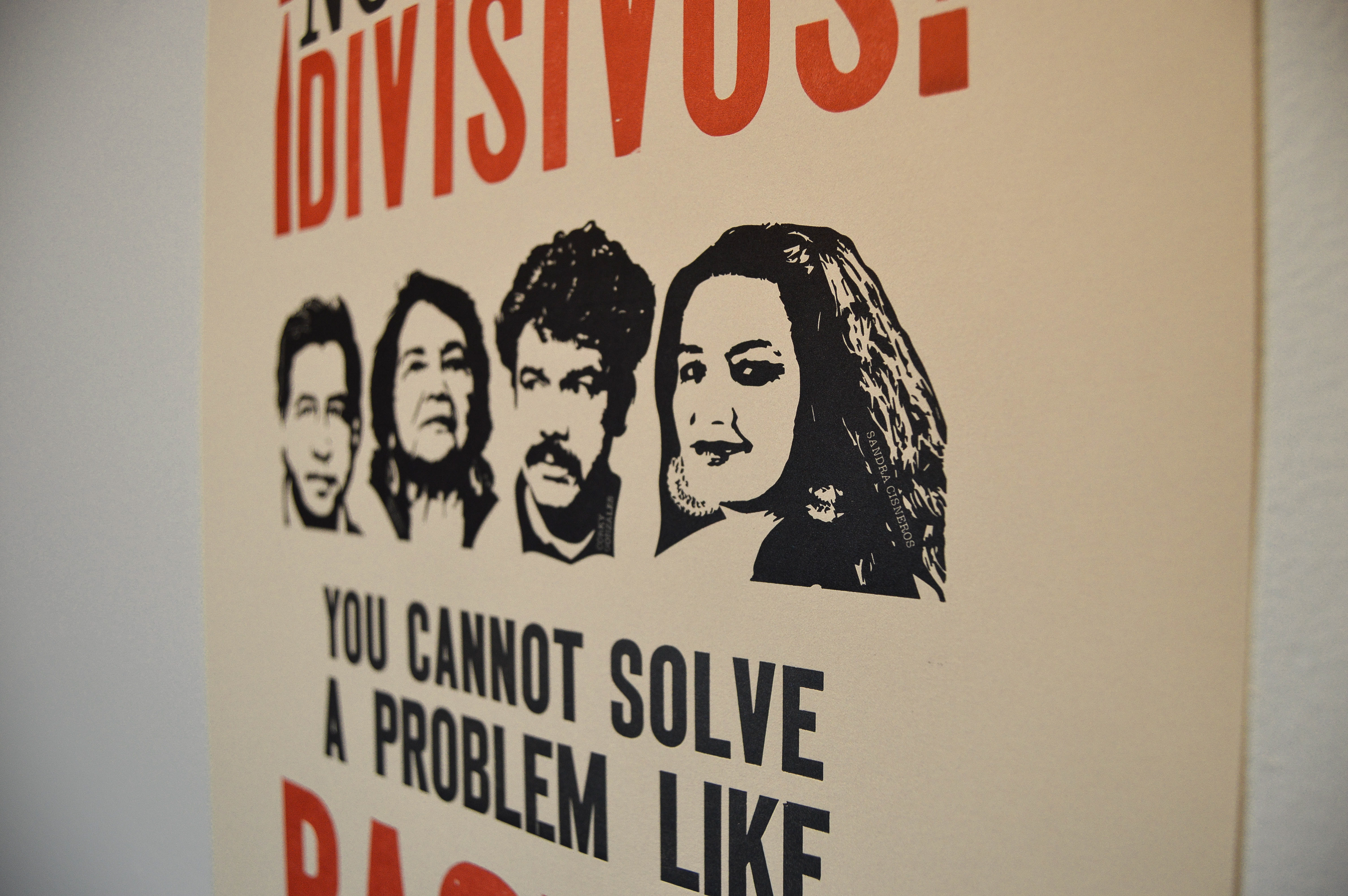 This poster was completed under the instruction of Martha Chiplis at the School of the Art Institute of Chicago.

The edition was printed on a 1960s Vandercook Universal cylinder press. Wood type used includes 20 pica Gothic Condensed, 12 pica Gothic Condensed, 16 pica Gothic, 16 pica 76 Gothic Condensed, and 8 pica Clarendon Light. Metal type used includes 72 pt Alternate Gothic and 60 pt Alternate Gothic. All vintage wood and metal type is owned by the Type Shop at the School of the Art Institute of Chicago and used with permission from Martha Chiplis and Cathie Ruggie Saunders.

Andrew Pacheco does not own the images or likenesses of the individuals featured in the design of the poster. All images shown are owned by Andrew Pacheco.